Youth account
The free account is intended for students up to the age of 27 and allows for a more favourable use of selected banking services.
The following benefits will convince you
Free account
Managing a youth account is free of charge.
Free online and mobile banking
Arranging banking services via your mobile phone or the Internet.
Free withdrawals
Free cash withdrawals at ATMs of our group, in Slovenia and abroad.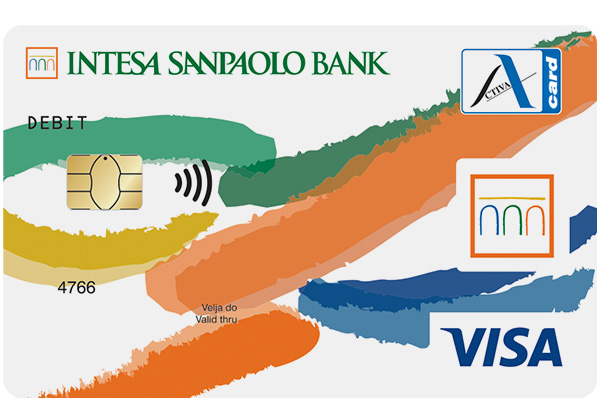 What do you get with the youth account?
All holders receive a free Activa Visa Inspire debit card.

With the Activa Visa Inspire debit card, you can withdraw money for free at over 9,000 ATMs of the Intesa Sanpaolo Group in many countries (Albania, Bosnia and Herzegovina, Croatia, Egypt, Italy, Hungary, Romania, Russia, Slovakia, Slovenia, Serbia, Ukraine).

Through the online and mobile banking you have an overview of your finances and can manage most banking services without a visit to a branch office.

With your Wave2Pay mobile wallet or Apple Pay you can use your mobile phone to make payments.
Manage your finances and your account on your mobile phone with mobile bank.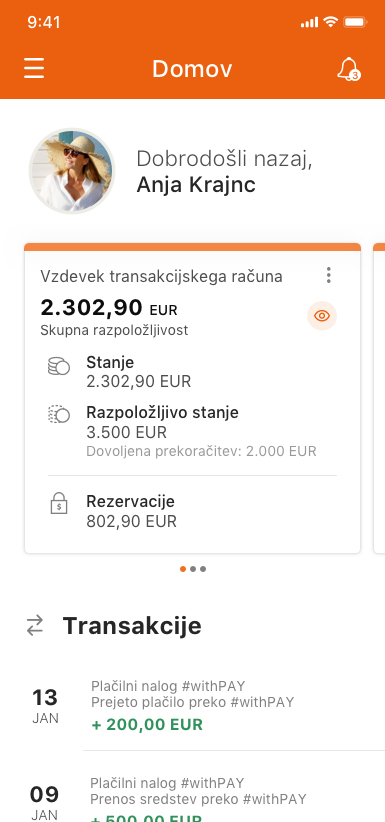 Manage your finances and your account on your mobile phone with mobile bank.
Access your account and other banking services anywhere, anytime.
An overview of the balance of the transaction or personal account and its latest inflows and outflows at all times.
Transfer of your funds between accounts and the ability to place orders for various services; no visit to a branch office necessary
Easiest and fastest way to pay your bills using a QR scanner.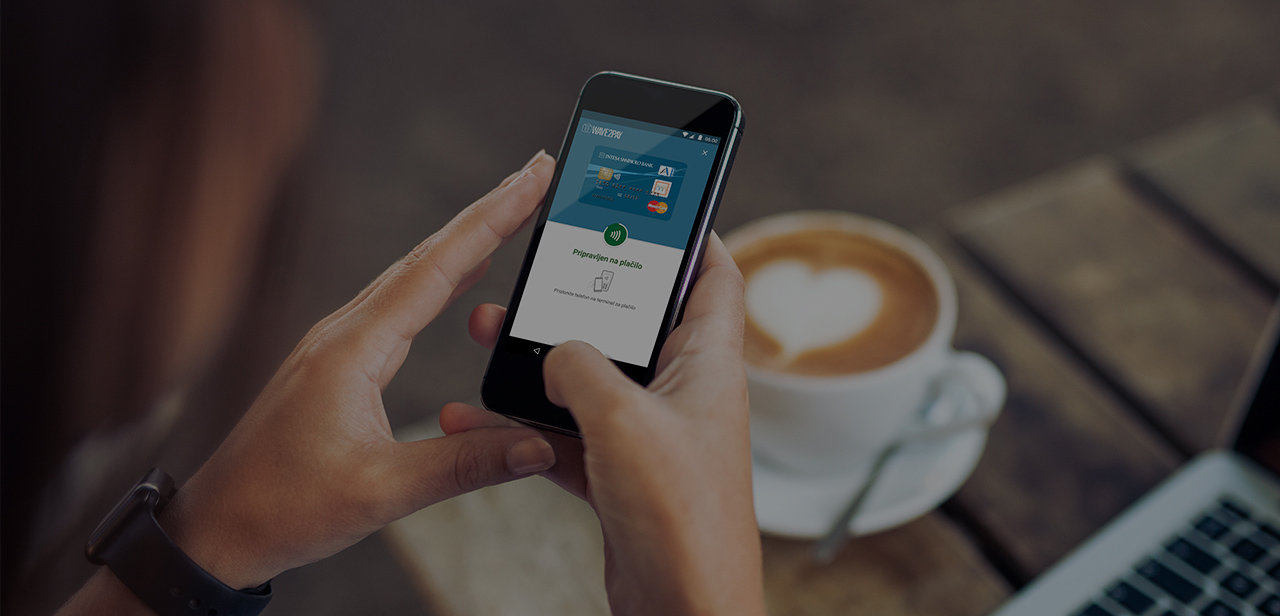 Pay with your mobile phone
Download and install Wave2Pay or Apple Pay on your phone and make your payments mobile.
Open an account with Intesa Sanpaolo Bank
Changing your bank is quick and easy. Visit our nearest branch office and sign the authorization to transfer your transaction or personal account. Leave everything else to us!
Step 2
Provide a valid photo ID and your tax number.
Step 3
Based on your authorization, we will arrange for the transfer of your
Step 4
Your funds and banking services will be transferred to your new accoun