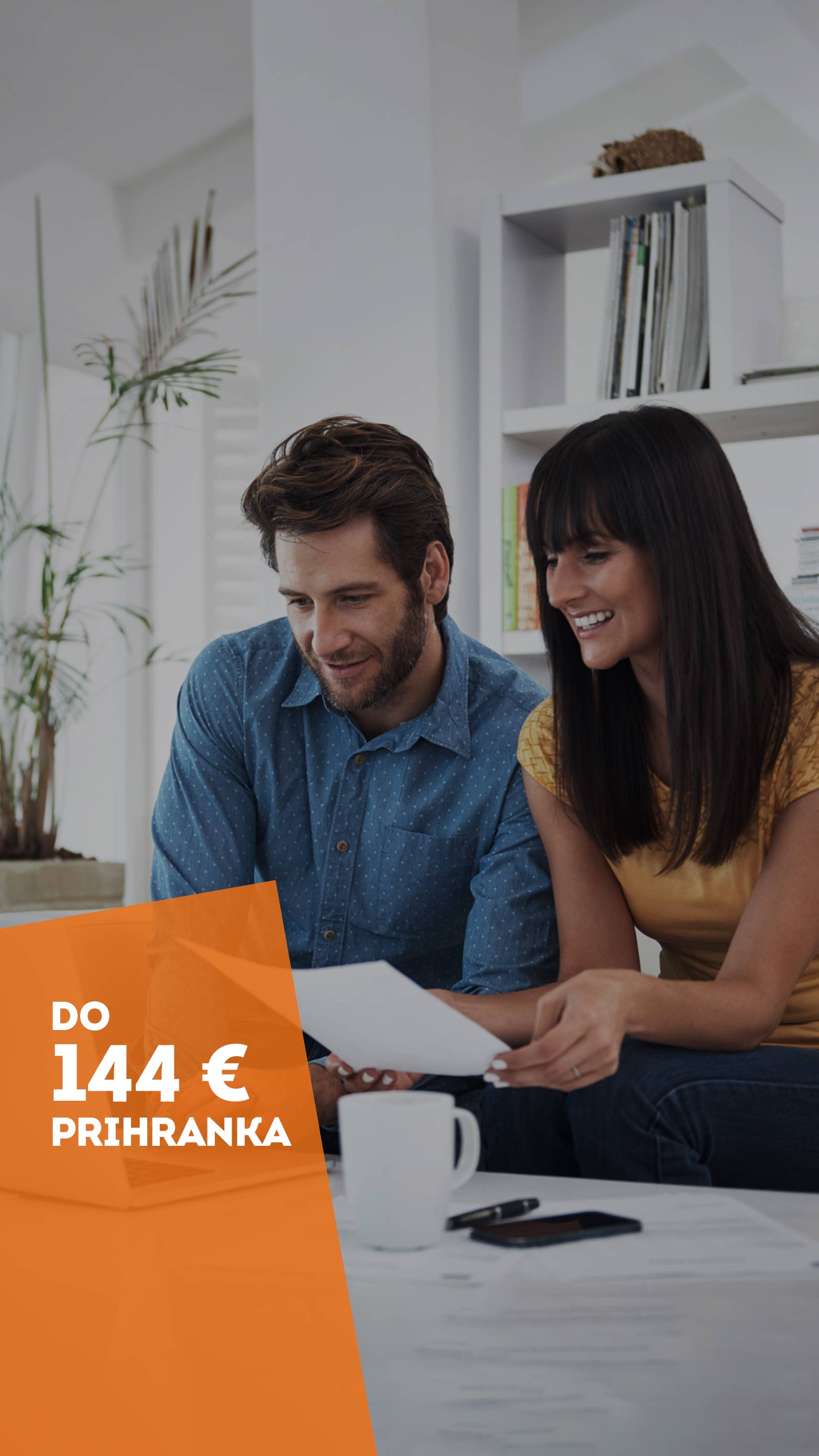 PACKAGE START
usage
0 EUR
for first 12 months, than 5€ per month.*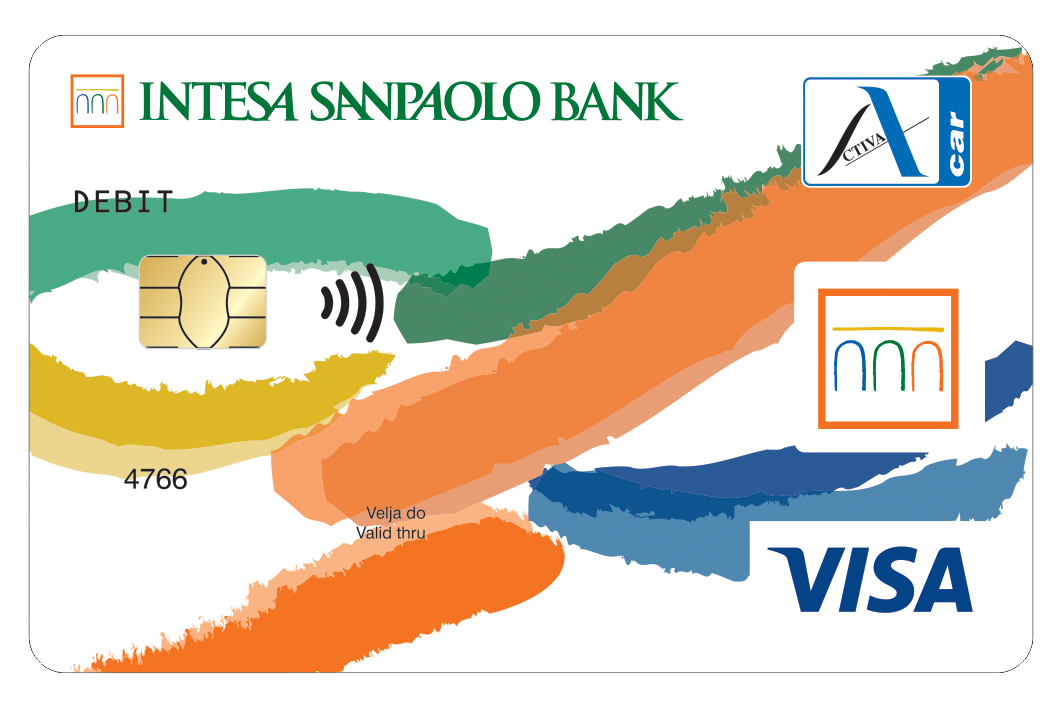 Mastercard Gold Card

annual fee for Mastercard Gold card,

Mutual funds

admission costs to mutual funds,

Cash withdrawals at ATMs

unlimited no. of cash withdrawals with Activa Visa Inspire debit card at Intesa Sanpaolo Bank ATMs in Slovenia and abroad,

Cash withdrawals at ATMs of other banks in Slovenia and the euro area

unlimited no. withdrawals at ATMs of other banks in Slovenia and the euro area,

Digital banking

Bank in your hand - different capabilities in one mobile app service,

SMS security package

keep track of card account spending and balance.

Payment orders

5 x Euro payment order up to EUR 50,000 via the Intesa Sanpaolo Bank online and mobile bank,

SEPA direct debit

3 x SEPA direct debit transactions,

Card account

Management of card account

Basic overdraft

in the amount of 250 EUR***
PACKAGE PLUS
usage
0 EUR
for first 12 months, than 12€ per month.*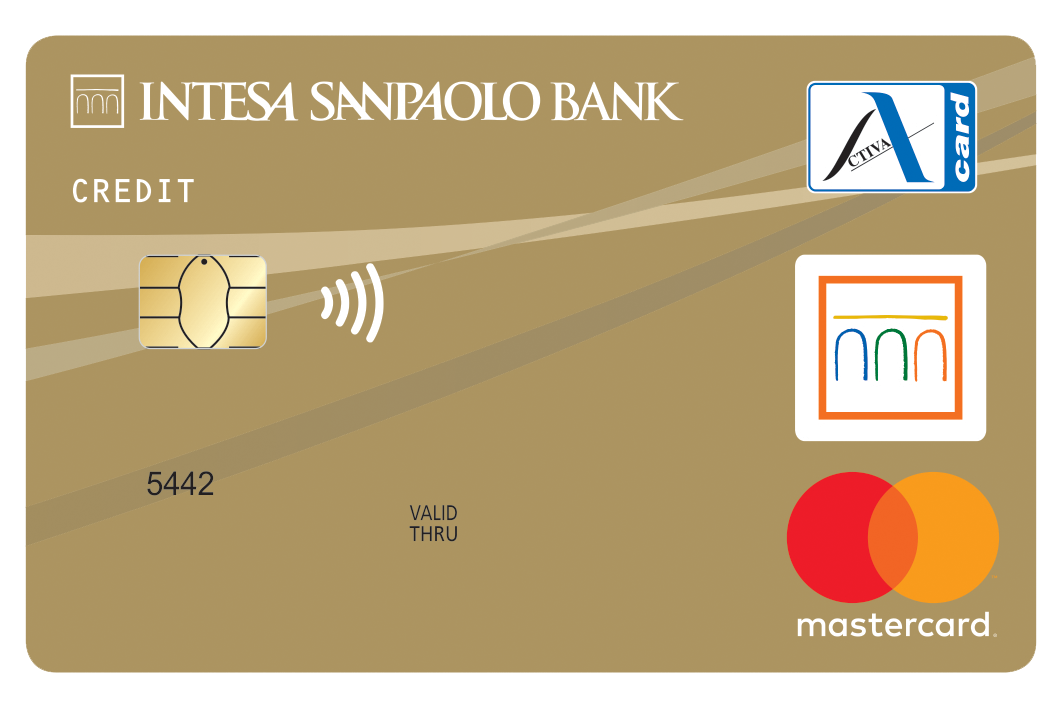 Mastercard Gold Card

** annual fee for Mastercard Gold card,

Mutual funds

admission costs to mutual funds,

Cash withdrawals at ATMs

unlimited no. cash withdrawals with Activa Visa Inspire debit card at Intesa Sanpaolo Bank ATMs in Slovenia and abroad,

Cash withdrawals at ATMs of other banks in Slovenia and the euro area

unlimited no. withdrawals at ATMs of other banks in Slovenia and the euro area,

Digital banking

bank in your hand - different capabilities in one mobile app service,

SMS security package

keep track of card account spending and balance,

Payment orders

unlimited no. payment orders in euro up to EUR 50,000 through the Intesa Sanpaolo Bank online and mobile bank,

SEPA direct debit payments

unlimited no. payment orders in euro up to EUR 50,000 through the Intesa Sanpaolo Bank unlimited no. SEPA direct debit payment transactions,

Card account

Management of

Basic overdraft

in the amount of 500 EUR***
Manage your finances and your account on your mobile phone.
Access your account and other banking services anywhere, anytime.
An overview of the balance of the transaction or personal account at all times.
Use smart notifications to be informed of everything important about your finances.
Easiest and fastest way to pay your bills using a QR scanner.